Simon Ware
General Manager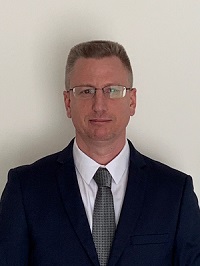 Simon Ware has worked in the commercial cleaning industry for over 30 years. Simon started in the industry as an 18 year old, working hard cleaning a variety of retail and commercial properties.
Over the years Simon worked his way into supervisory and then Management positions.
Simon now has vast operational experience and understands what clients expect from their Cleaning Contractors. Simon has years of experience dealing with staff and provides a professional training program to all Central Cleaning Services staff members.
Simon is extremely proud that he now has the opportunity to build Central Cleaning Services into the most preferred Cleaning Company in Auckland.
Simon is the sole owner of Central Cleaning Services Ltd.